Naples, Italy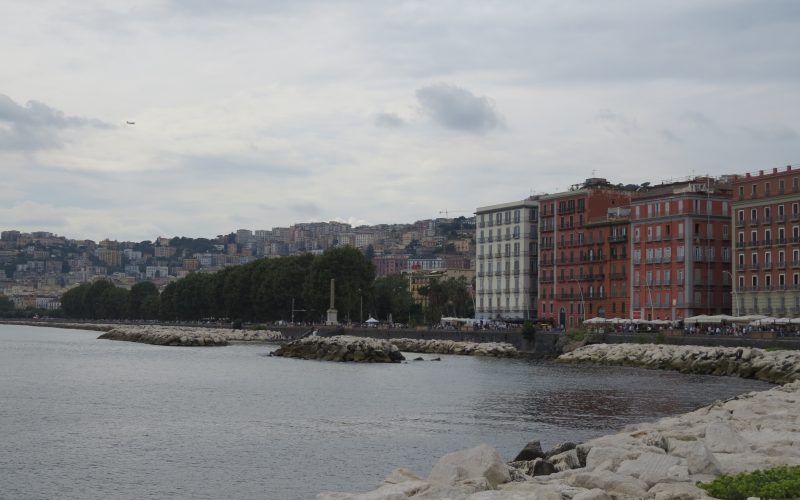 Naples (Italian: Napoli) is the regional capital of Campania and the third-largest municipality in Italy after Rome and Milan. In 2017, around 967,069 people lived within the city's administrative limits while its province-level municipality has a population of 3,115,320 residents. Its continuously built-up metropolitan area is the second or third largest metropolitan area in Italy.
Naples' 2,800-year-history has left it with a wealth of historical buildings and monuments, from medieval castles to classical ruins, and a wide range of culturally and historically significant sites nearby, including the Palace of Caserta and the Roman ruins of Pompeii and Herculaneum.
Naples is well known for its historic castles: The most ancient is Castel dell'Ovo ("Egg Castle"), which was built on the tiny islet of Megarides, where the original Cumaean colonists had founded the city. In Roman times the islet became part of Lucullus's villa and later it was the site to which the last western Roman emperor, Romulus Augustulus, was exiled.
Castel Nuovo, also known as Maschio Angioino, is one of the city's foremost landmarks; it was built during the time of Charles I, the first king of Naples. Castel Nuovo has seen many notable historical events: for example, in 1294, Pope Celestine V resigned as pope in a hall of the castle, and following this Pope Boniface VIII was elected pope by the cardinal collegium, before moving to Rome.
Castel Capuano was built in the 12th century by William I, the son of Roger II of Sicily, the first monarch of the Kingdom of Naples. It was expanded by Frederick II and became one of his royal palaces. Along its history the castle was the residence of many kings and queens. In the 16th century it became the Hall of justice.
Another Neapolitan castle is Castel Sant'Elmo, which was completed in 1329 and is built in the shape of a star. Its strategic position that overlook the entire city made it the aim of various invaders. During the uprising of Masaniello in 1647, the Spanish took refuge in Sant'Elmo to escape the revolutionaries.