LES ARCS 1950 – The most beautiful ski village I've ever been to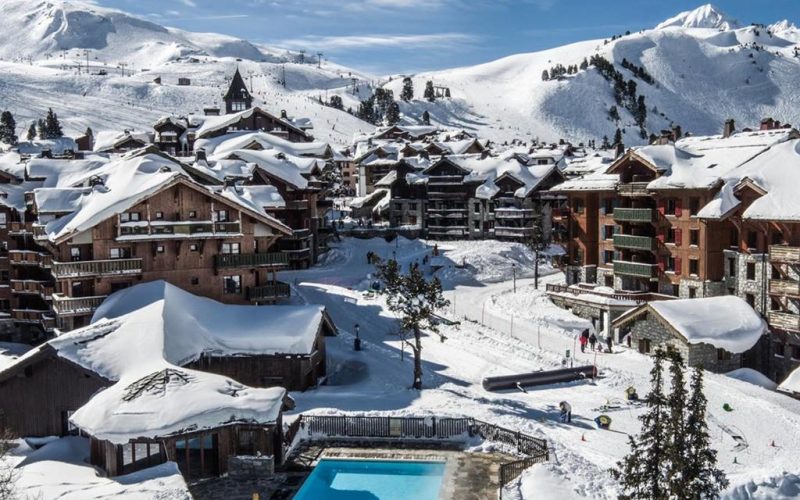 Last February, I was privileged enough to visit the truly magnificent and breathtakingly luxurious Arc 1950 with my family is the most recent yet by far the most peaceful, romantic and blissfully elegant village in the French Alps, let alone just the Les Arcs ski resort itself, you will feel truly relaxed forms start to finish which is what we all deserve right now in this stressful world of current.
ACCOMODATION:
Arc 1950 proudly boasts entirely 5* accommodation that has received the prestigious trip Advisor Travellers Choice award and therefore you get to experience every joy that this entitles you to. From spas to gastronomy, from service to comfort, we had everything we needed catered for.
Before I go any further, here is a booking Les Arcs 1950 link so you can book Les Arcs 1950 accommodation and you really must experience this wonderful place
SKIING AND ACTIVITIES:
My wife and I have always loved to ski but this was our first holiday as a family (our son is 8 and our daughter 6) so it was important for us to both introduce them to the joys of skiing and the resort lifestyle as a whole… Wow did Arc 1950 live up to its formidable reputation. Firstly the ski school Spirit 1950 is based in the centre of the village and offered our kids the brilliant and friendly classes they needed which every day had them return as happy and full of stories as you could want and more importantly shattered and ready for bed so my wife and I could then visit the abundance of après-ski available to you.
LOCATION AND HISTORY:
I found out from one of the very friendly locals that the village was only built 15 years ago but you wouldn't know it from the beautifully traditional architecture and spaced layout. What a break from the busy streets of London where we live! In terms of location, it is insurmountable with a view of Mont Blanc for the Paradiski region and the biking and hiking trails for the summer.
A FAMILY MOUNTAIN RESORT:
After all the praises that can be heaped on to Arc 1950, it is above all a family place. Car-free and therefore safe for the kids to play In the snowy streets or whilst participating in many of the kids activities available. An absolutely unforgettable paradise that our family will never forget. Book now, you won't regret it.